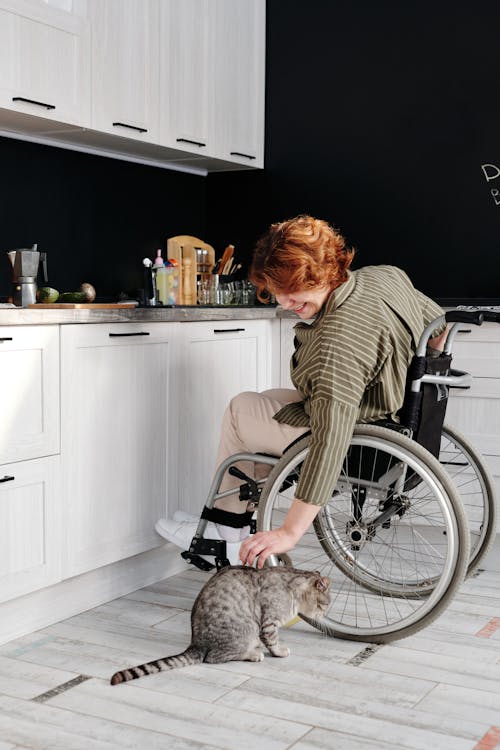 For the disabled or persons afflicted by their disabilities, shower time is a serious matter. Unlike us, able-bodied souls, taking a bath or shower is not a simple task for them to do. At times, it takes a lot of effort for them to do it which can be physically taxing at the same time. 
Some of us even think that bathing and showering as one of the ways to relax after a hard day's grind. But for those who have physical infirmities or those who happen to have a frail body like the elderly, taking a shower sometimes feels downright terrifying.
If you are physically challenged, just the sheer thought of accidental falls or getting bumps and bruises during a shower or bath could end them up in a hospital bed. Hence, they resort to dreading to do this simple task. 
So instead of putting one's health in harm's way, you might want to take a look at these practical reasons why owning a plastic shower chair inside your home is a good idea.   
Increases your safety when taking a bath or shower. 
If you are physically challenged and dread taking a shower or a bath on your own if you want to allay your fears and worries a shower chair could help. The fear of accidental falls inside the bathroom may just be on your mind, but to some, it is more than enough to petrify them. A convenient shower chair can significantly help in putting your mind at ease.  
A heavy-duty shower chair can increase your safety inside the bathroom by mitigating the likelihood of accidental falls during bath time. This is made possible by providing users a protected, secure space inside the slippery shower area. 
Hygiene is always crucial, to everyone. 
To people who are aware that they have limited mobility, traveling is something they will always try to veer away from. But the truth is, they can't avoid doing so all the time. When it is inevitable for them to go out to wherever they have to bear with it.  
Lucky for those who happen to have their plastic shower chair because they can bring it along with them if they need to go out and travel. 
Sure thing that hotels, inns, and lodging houses can provide them to you upon request, but the underlying question is how clean and hygienic are they? Would it be good enough to support your body weight? Would you be willing to put your health and well-being on the line here?
We should start looking at shower chairs as an individual piece of equipment, much like how mobile phones are. If you will use personal equipment of this kind that is not your own, you tend to question if it is safe to use or if it is clean and hygienic enough. Whereas if you own one yourself, there is no question in mind about its safety or whatnot. 
The last thing that you would want for yourself is not to get yourself infected with bacteria from another person, right? Especially now that we are still plagued by the Covid 19 pandemic, we can only do so much to protect ourselves. 
Improves your sense of independence
There are a handful of shower chair types that can be taken advantage of. But the bottom line here is, despite the manifold choices we have, all of them offer users the same amount of independence and that is to be on their own in the bath or shower area. 
For persons with limited mobility, this level of independence can mean the world to them. It empowers them. It gives them a sense of fulfillment when they can still do the things they used to do on their own.  
Wrapping up!
If you happen to have limited mobility, it is of prime importance not to put your overall health and well-being in harm's way. We suggest that you obtain a plastic shower chair with arms in your home and make it part of your convenience equipment, ready for use at any time that you need to.