While the ravages of the COVID-19 pandemic continues, it will exhaust the healthcare resources of many countries, regardless if they are a developing nation or a first world country. As the number of coronavirus patients continues to increase, medical professionals from the healthcare sphere are anticipating a dramatic surge on the demand for ventilation equipment, breathing masks, and more. 
These patients require no less than great intensive care and the strong demand for these types of medical equipment needed to take care of them is putting unnecessary pressure on leading medical companies. Needless to say, they need to fill up an immense amount of orders and this great demand is coming from many different parts of the world.
These medical manufacturing firms are racing against time, and they need to act fast to save lives.  
3D Printing Milestones for Silicone Health Devices
Silicone 3D printing can be taken advantage of in the production of attachments for breathing masks such as seals. A new player in this industry which happens to have this as its area of specialization, all of a sudden, needed to keep up with the huge amount of orders for such products. 
When it comes to 3D printing, which is sometimes referred to as additive manufacturing, we are more accustomed to it producing hard, solid objects like those objects that are made from ceramic, metal, or plastic. 
The production of an object that is made from soft silicone is usually done by the use of the injection molding technique. In this traditional process, components will be fused together by virtue of extreme temperature which should be at least 300 degrees.  
One such company that is involved with this undertaking is called Spectroplast. Under the management of its chief materials scientist Manuel Schaffner, the company's area of expertise is centered in additive manufacturing with soft silicone. Utilizing a technique he pioneered  during his Ph. D research, he decided to join forces with Peter Stefanov (who is trying to put up his own company) and he soon found a set of positive feedback for his offers.  
The company, which prides itself on its first high-precision 3D machine printer in its campus laboratory in Hongerberg, has been running day in and day out. It is literally working non-stop to keep up with the great volume of orders. These orders are coming from their customer base which numbered to 200 strong.  
As of this writing, this 3D printing firm runs 2 of its 3D printing machines round the clock, non- stop so to speak. They recently procured another machine from an online purchase and with the help of that machine now, they can manage to make at least 50-70 masks a day.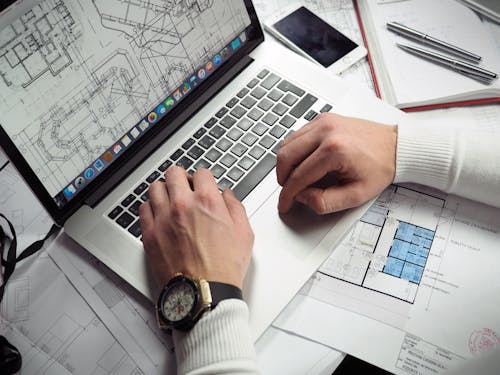 Since their customers are providing them the design files they needed, their production rate is much faster than earlier expected since they were able to run the order almost immediately.
Of paramount importance here is that the additive manufacturing firm needs to get the item specifications as soon as possible, and see to it that everything about it is crystal clear. And then finally, before commencing, they need to run a 3D scan of the item in question.  
Despite the obvious need to rush this project out, they never need to bring in new workers. This kind of work is not intended for newbies since projects of this caliber that requires high-standard production require operators that have intuitive and theoretical knowledge. Newbies are usually lacking these attributes which makes them unfit for the role.  
Why the Use of Silicone 3D Printing Machines Most Suitable During COVID-19 Pandemic?  
3D printed products are customizable when you make use of silicon as its base material and this can be seen in this sudden surge of demand for these items. 
There is a world of difference between injection molding and 3D printing, and additive manufacturing is a notch better in such a way that it can handle printing of intricate shapes. At the same time also we qualify it as the more practical option and a cheaper alternative. 
In addition to that, it will also work to the advantage of the manufacturer since the production technique is simplified, taking away from the picture the need for use of the molding systems, lending itself to automation instead. This goes to show that it can be utilized for the mass production of custom-built components.